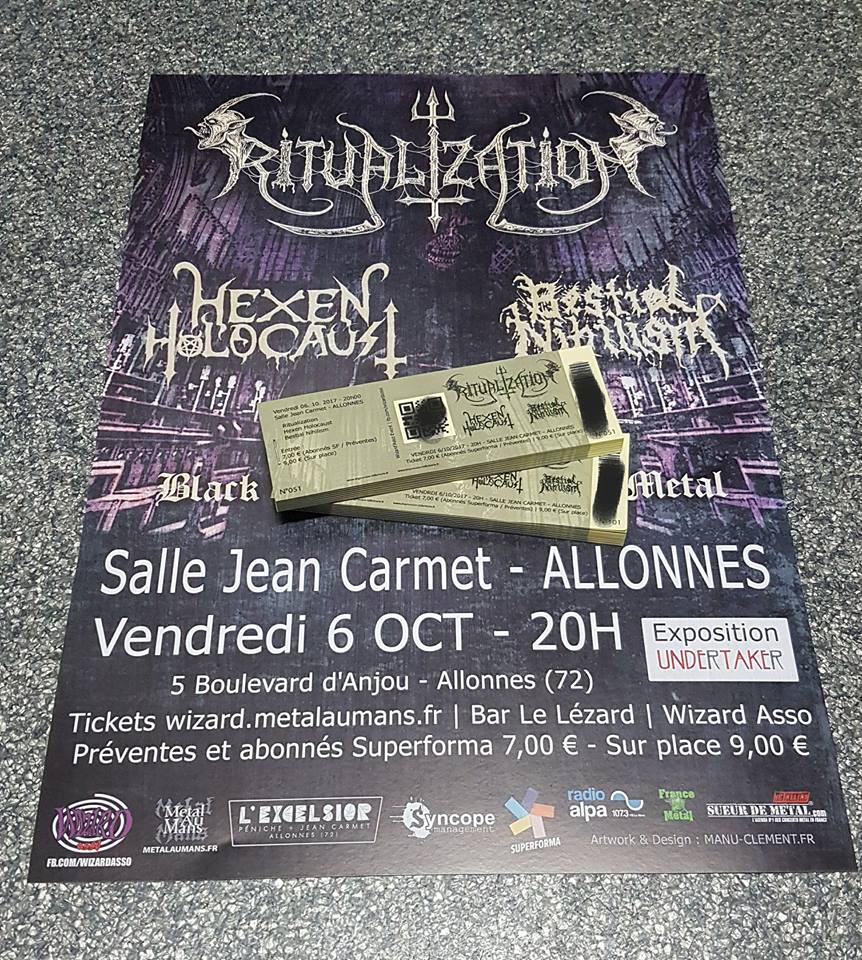 Il fait super beau ce soir, et il fait beau tout simplement car les tickets préventes sont disponibles au le lezard bar !!! Ils sont rectangulaires, Manu a fait un joli taf dessus...
Arnold Brunet
Président de Wizard Asso
Le Mans, France
---
Manu,

I have Karthik here who works in the Singapore office. We are discussing something to turn on all of the displays and I mentioned that I seen your really cool set up there in Laval.
Any help would be appreciated and thanks again.
Leo Albitre
Installation Lead
EON Reality, Inc.
Irvine, CA 92618 USA
---
Thanks Manu! This is very useful. We will try to configure this in our showroom.
Karthik Addagarla
Senior Engineer | Technical Solutions
EON Reality Pte Ltd
Nucleos South Tower, Singapore
---
Congratulations for all the creative energy you put in the project.
There was lot of unknown at the beginning of the week and the group overcame all the challenges and came up with playable prototype in a very short time.
Maxime Depondt
Creative Director
EON Reality Pte Ltd
Singapore, Singapore
---
Thanks For your help I appreciate it.

Regards,

Jaymie
Jaymie Timperley
3D Developer & Student Team Lead
EON Reality, Ltd.
Manchester, United Kingdom
---
Hi Manu!

I have done some testing on the game and as you say, there are some bugs but if you play it carefully it does work quite well, I like that you have implemented scoring and the camera following the ball is a really nice touch.

I'm sure you have since made more progress on this, but I am very impressed with the work you have done as of this version.
Stephen Hart
Trainee 3D Developer
EON Reality, Ltd.
Manchester, United Kingdom
---
Manu Clement a été recruté pour la création d'un site Internet multilingue dédié au marché mondial de la rechange automobile et plus particulièrement aux sections nord- et sud-américaines.
Durant ces mois au sein de l'équipe Marketing Europe basée à Aubange, Manu a donné toute satisfaction par son esprit d'initiative et son grand professionalisme. Son analyse approfondie des problèmes posés alliée à sa connaissance des techniques de programmation les plus pointues nous ont permis de trouver une solution aux situations parfois très complexes auxquelles nous avons souvent été confronté.
Marianne Buysse
Federal-Mogul Corporation
Communication Coordinator - Aftermarket Internet
APS - Europe, Africa & Middle East
---
Je trouve que ce site est vraiment bien fait, de quoi en être fiers.

Il y a même les contacts techniques locaux.

C'est excellemment fait!

Joli travail, bravo
MOOG - Product Manager
---
Thanks for showing me the new engine and gasket website for North America. - I was very impressed with what is done. This will really help enable visitors to the site to better understand our value story.

Good work!

Thanks,
Raymond King
FELPRO & SEALED POWER (USA)
Director of Product Marketing
---
This is very very nice.
Mauro Parisi
Federal-Mogul General Manager
Danemark, Iceland & Norway
---
Ok pour moi.
Bon travail.
Christian Maurin
Federal-Mogul Managing Director
Main Sales Office / Distribution Center
France
---
That looks really good!
Fine from the sales team side. Let's go live!
Manfred Lepperhoff
Federal-Mogul General Sales Manager
Suiss & Austria
---
Just wanted to take the opportunity to thank you for all your hard work in getting the US/Canada pages launched. It has been a pleasure working with you on this project, and I look forward to continuing on as we work on additional APS regions. Your diligence, organized approach, and easy manner are very much appreciated and were a big part of making this project a success.

We demo'd the New F-M site for the marketing people going to the AAPEX Las Vegas show. They were all very impressed and excited about sharing this with our customers.

Anyway, I wanted you to know how much your efforts are appreciated by your "teammates" across the ocean.

Thanks
Mark Seng
Federal-Mogul Aftermarket manager for US & Canada
---
Good job - well done!
Chris Goodwin
Federal-Mogul Aftermarket general manager
---
I mentioned that the site looks really good and is very concise, clear and easy-to-follow.
Just wanted to say good job. It's a great improvement and looks very nice.
Anna Swartz
Corporate Communications
Federal-Mogul Corporation
---
Apporte beaucoup de soin à tout ce qu'il fait.
Le travail demandé est réalisé à temps.
Organise efficacement son travail.
Ne manque jamais. Toujours à son poste.
Intérêt marqué pour ce genre de travail.
Bonne connaissances des logiciels.
Capacité à rentrer dans un logiciel peu ou pas connu.
Très bonne intégration au sein de l'équipe de travail.
Accepte consignes et remarques des supérieurs.
Bonne présentation, soignée.
Ses points forts : sa motivation et ses connaissances PAO/Web.
Agence Basic Consulting (Luxembourg)
---
Rapport :
Présence : Parfait
Ponctualité : Parfait
Présentation : Acquis
Motivation : Acquis
Disposition au travail d'équipe : Parfait
Sociabilité - Intégration à la vie de maison : Parfait
Organisation - Méthodologie : Acquis
Persévérance : Acquis
Respect des consignes : Parfait
Respect du matériel : Parfait
Acceptation des remarques et conseils : Parfait
Acceptation des changements : Parfait
Adaptation à une tâche nouvelle : Parfait
Autonomie dans le travail : Parfait
Qualité de travail : Acquis
Régularité dans le travail : Parfait
Rapport qualité / possibilité : Acquis
Rentabilité du travail : Acquis
Capacité d'autoévaluation : Parfait
Faculté de remise en question : Parfait
Approche du projet professionnel : Parfait
Studio graphique C.D.R. (Ansart / Belgique)
---